Your restaurant was born for this
We believe every meal should be a great experience.
We make these great experiences happen by offering restaurant owners a beautiful, elegant & user-friendly platform for restaurant website design & Ecommerce.
Let us help make your digital presence a great experience.
Find the perfect domain name to launch your restaurant website!
Whenever you launch your new restaurant website design. You can either go with the traditional ".com" or you can choose one of the new brand-specific domain name extensions below: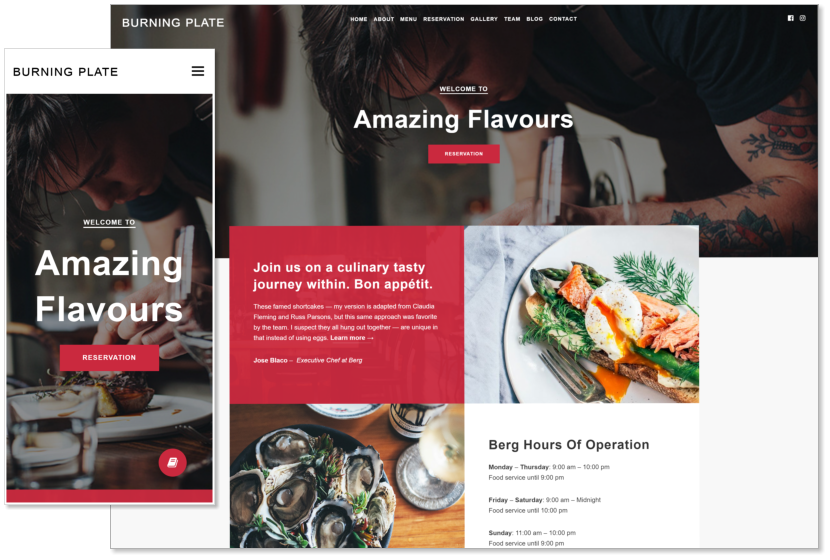 Your restaurant website, your way
Flavory is the first restaurant e-commerce platform that was built specifically to handle all aspects of your restaurant online business. It's a restaurant website design, restaurant website builder, and restaurant marketing platform wrapped all in one.
Restaurant website design
The ultimate purpose of Flavory is to simplify many of the pain points restaurant owners struggle with when creating a restaurant website and managing their online presence and reputation. We aim to streamline everything from start to finish. Such as restaurant web design, restaurant reservations, web hosting, online orders, food menu building, social media integrations, restaurant food delivery and much more.
Step away from having to use multiple services to handle different parts of your restaurant online and trade it for a single solution. Flavory is the solution you never knew you needed.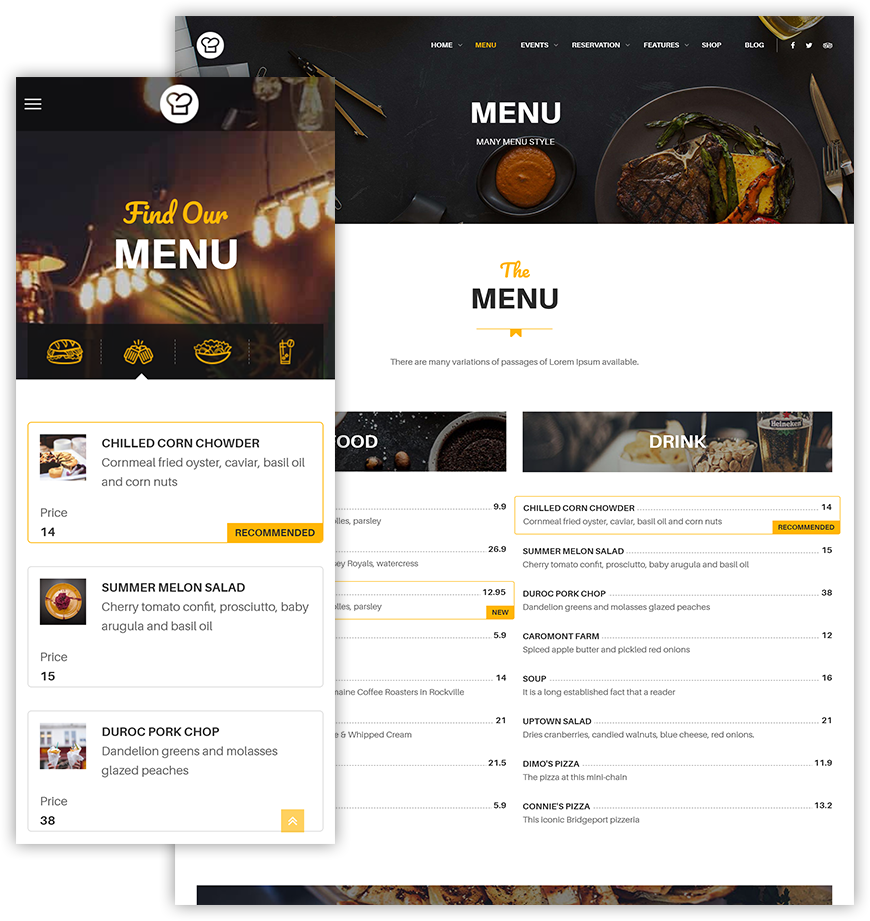 Build food & drinks menus
They're 3 steps to consider when creating a menu for your restaurant. Menu costing, menu engineering, and menu design. This is essential to crafting a menu that will have a direct effect on your bottom line.
Mess this up and you will lose money…Guaranteed.
Menu costing is the first step to getting real pricing data to get you started on your menu engineering.
Menu engineering is the practice of strategically structuring your menu to increase profits.
Menu design takes the data gained from menu costing and engineering to then create a beautiful menu that will delight customers and influence their purchasing decisions. So what does restaurant website design have to do with my menu setup? Well, everything! Flavory restaurant menu builder was built with these 3 steps in mind. It takes the great work that's already been done with your physical and translates it into a digital menu.
One that is optimized for all screens, e-commerce ready, with a mobile-first approach. The goal here is to have the same effect on your customers online as they would walking through the doors of your restaurant. The end result will be the same online as it is offline, they place an order.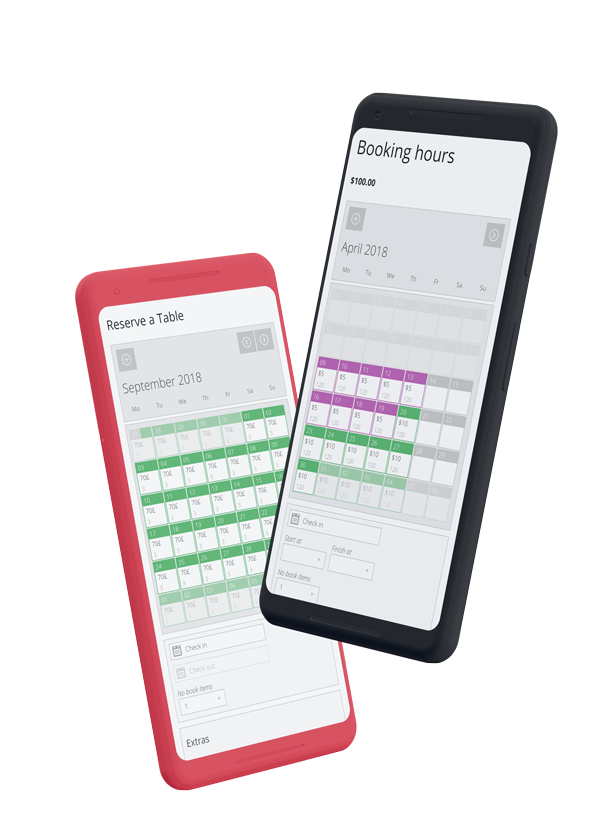 Accept reservations & bookings
So let's talk about the state of restaurant reservations. Of those customers who have made restaurant reservations, 72% said they usually make their reservations over the phone.
25% regularly make online reservations. 19% do so in person. And 9% use mobile apps. More specifically, 13% of diners said they've made online reservations at restaurants many times.
And 32% said they've done so once or twice. The most interesting takeaway from the numbers is how little people are making reservations online or through apps.
There is a reason. In general, 47% of restaurant consumers said that making reservations online is easier than making restaurant reservations in other ways.
44% said they are more likely to make restaurant reservations if they have the option to do so online. And 34% said they're more likely to choose restaurants that offer the ability to make online reservations. The problem here isn't that user aren't or don't want to make online reservations, it's just that not enough restaurants are offering it. Flavory handles reservations in 2 folds, taking reservations directly on your website, as well as integrating with 3-rd party solutions like OpenTable.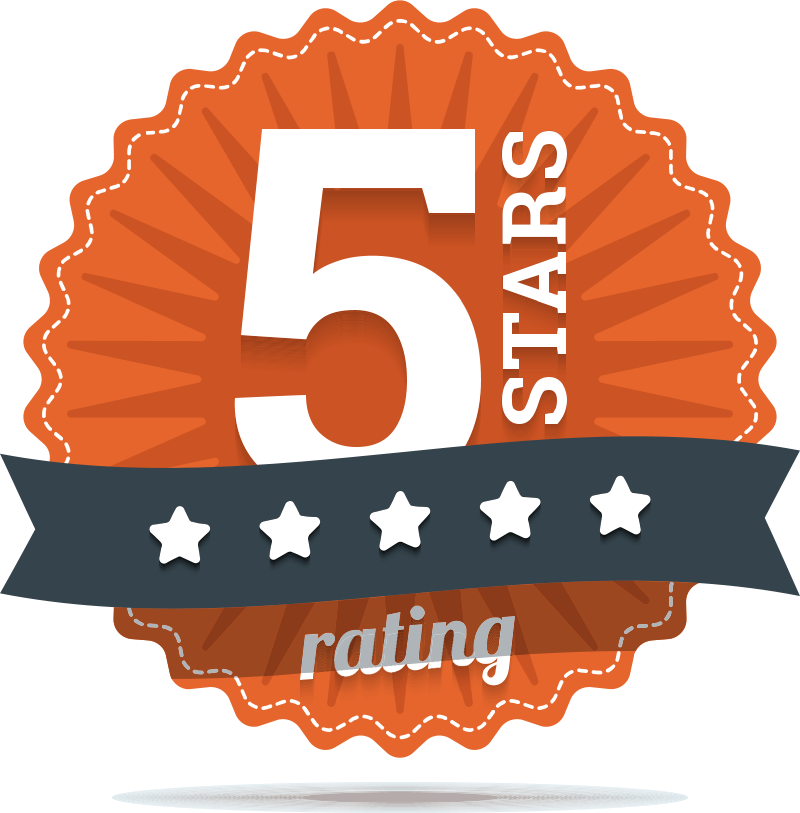 Take control of your online reviews
The single most tiring thing both independent restaurant owners and big restaurant brands have to deal with online is reviews. They're several popular platforms out there that you have to manage, plus each has their own requirements and guidelines.
The worst part about it is you have very little control over what anyone can say about your business. It doesn't matter if the reviews are real or they're coming from bots, it's out of your hands.
Well, we can't give you more control of those platforms but we can give you your own review platform. One that you will have 100% control over and not only that –  One that enables you to have more interaction with your customers by capturing their contact details. Which you can then market to at a later date.
Why is your own platform important?
55% percent of franchise restaurant owners leverage online reviews.
33% of restaurant goers will never dine below 4 stars.
Restaurant website design for the future
Have you heard of AMP (Accelerated Mobile Pages)? How about a PWA (Progressive Web App), Instant Articles or even a plain old Web App? What are they? They're all types of websites, each with their own advantages. And you're going to need them in order compete on the modern web. When you launch your Flavory site, you're launching 3 websites in one. A responsive mobile first website, a web app and AMP website. This is how you get a restaurant website that is fast and has the look and feel of an APP that's on your phone.
Going beyond restaurant websites
Flavory goes far beyond restaurant website design. What if you're a food truck owner? Maybe, you operate a cafe, bakery, creamery, or a delivery only restaurant. These all have requirements that are different from the typical brick & mortar restaurant. Flavory had that all in mind when we sat out to build the best restaurant website platform. This is what sets Flavory apart from everyone else when it comes to restaurant website design.
Gordon Ramsay Falls Apart While Eating Scorching Hot Wings
This may very well be the single best episode of Hot Ones, I've seen many fall to pieces (and even quit) while taking on the Hot Ones spicy wings challenge. I don't believe any compares to the first episode of Season 8 of the hit YouTube series. For the few who don't know Gordon Ramsey […]
5 Minutes Of Advice That Will Change Your Restaurant Business
In a recent interview with Gary Vaynerchuk, Jon Taffer (known for his hit show Bar Rescue) touched on restaurant marketing and customer retention, saying: A first-time customer is about 40% likely to return for a second visit. If they return for a second visit, they're still only about 42% likely to return for a third […]