This may very well be the single best episode of Hot Ones, I've seen many fall to pieces (and even quit) while taking on the Hot Ones spicy wings challenge. I don't believe any compares to the first episode of Season 8 of the hit YouTube series.
For the few who don't know Gordon Ramsey
Gordon Ramsay is one of the world's most decorated and successful chefs, with an empire that includes more than a dozen restaurants, countless best-selling cookbooks, and seven hit TV shows, including Master Chef Jr., which returns to Fox this February. But how is he with spicy food? Find out as the MOST-REQUESTED GUEST in Hot Ones history finally sits face-to-face with Sean Evans. Despite his misgivings about the culinary quality of the wings of death, Gordon throws himself into the challenge full force. Along the way, he discusses his chef influences, explains how to make the perfect scrambled eggs, and tries to find an antidote to spicy food.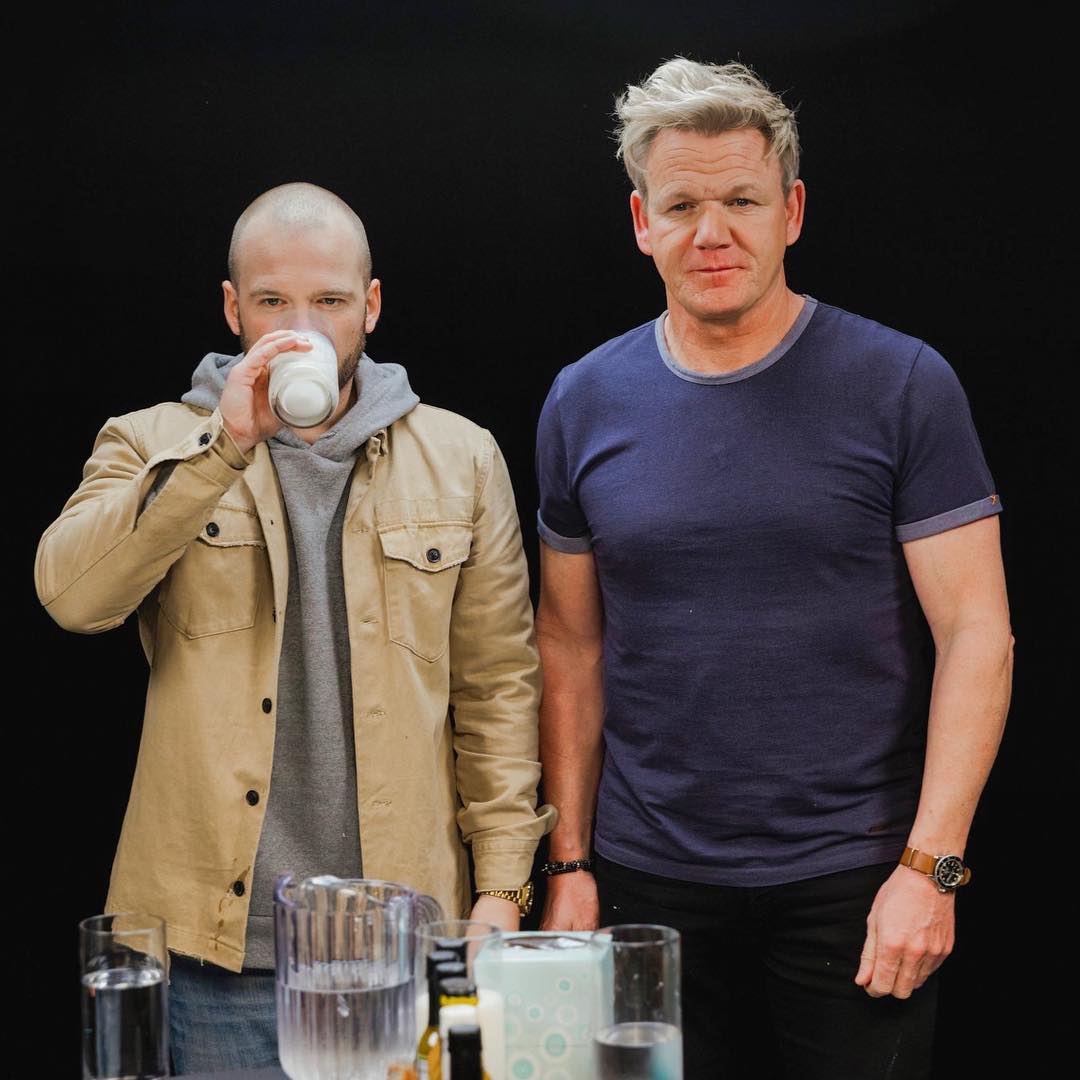 Gordon brought a whole bag of tricks in an attempt to hold his own against the fiery wings. Everything from lime, lemon juice, doughnuts, and even chugging damn near a whole bottle of Pepto Bismol.
All that wasn't enough to hold back the sweat, tears and choking as a result of the the spicy wings.
Things really start to go off the rails at minute 17:00.
About Hot Ones
Hot Ones is a web series, created by Christopher Schonberger and produced by First We Feast and Complex Media. Its basic premise involves celebrities being interviewed by host Sean Evans over a platter of increasingly spicy chicken wings. About Hot Ones.
In a recent interview with Gary Vaynerchuk, Jon Taffer (known for his hit show Bar Rescue) touched on restaurant marketing and customer retention, saying:
A first-time customer is about 40% likely to return for a second visit.
If they return for a second visit, they're still only about 42% likely to return for a third visit.
If they return for a third visit, they're 70% likely to return for a fourth visit.
Taffer emphasizes how important it is to capture guests' loyalty on their first three visits. If you can do that, you most likely have a long-term return customer.
He lays out an example of how this might work.
The host/hostess asks the guest if it's their first time eating at your restaurant.
If they're first-timers, you signal this to servers and management (e.g. new guests get red napkins).
Management comps the guest's meal on their first visit, and hands them a "$5 off" coupon for a specific meal. That coupon prompts the second visit.
Servers and management know it's the guest's second visit when they use the coupon — only given to select first-time guests.
The second meal is closing, management approaches the guest as they're finishing, asks how the meal was (ya know, does the standard restaurant manager small talk) and says, "You've gotta try our [insert dessert or appetizer]." Then hands them a coupon for a free piece of cheesecake, for example, for use during their third visit. Now you've prompted their third visit.
So, let's say the first meal cost you $5. The second meal isn't a big loss, with only a $5 discount. The third meal you gave away a $1.35 piece of cheesecake.